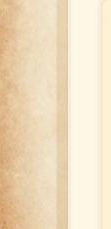 Let's go sea!
Explore the South Carolina Aquarium's Saltmarsh exhibit featuring more than 25 stingrays!



Sea Mist Resort
Largest Resort Water Park in Myrtle Beach. Family Packages start at $586 for 4 Nts/4 Ppl includes daily amusement park passes and much more! Visit www.SeaMist.com or 1.800.793.6507



Ripley's Mermaids
Appearing live daily until Labor Day; Ripley's Mermaids. Photo opportunities available. Click here to receive more information.



Fill Up On Family Fun
Great rates on Kiawah Island Golf Resort's Villas and Homes. Book soon for an additional 15% savings you can use to top off your gas tank! Villas starting from $205.