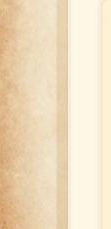 Soar with the Hawks.
Watch in awe as thousands of hawks prepare to make their annual migration south. The 3,200 ft. perch atop Caesars Head is the perfect vantage point to witness this truly amazing natural event. Click here to learn more.



Links on the Lake Golf Package.
Hickory Knob State Park offers an exciting 3-day, 2-night golf getaway. Play a different course each day on the pristine shores of Lake Thurmond. Click here to learn more.



Artist-in-Residence.
The Artist-in-Residence program encourages artists to pull inspiration from the South Carolina State Park natural and cultural resources. To learn more about this excellent opportunity, click here.



Archaeology eNewsletter.
Join the South Carolina State Parks Archaeology enewsletter, the Arch News, and keep up on exciting news in the world of Archaeology, both here and abroad. Click here to learn more.