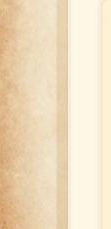 Hot deals on great getaways.
The temperature may be cooling off but the vacation deals in South Carolina are heating up. From the mountains to the coast checkout a whole slew of fantastic offers. Click here.



Paris Mountain, colored in fall.
Take a guided walk through Paris Mountain State Park and marvel at the majesty of the fall foliage. Identify leaves and investigate the reasons behind their color change. For more information, click here.



Sunrise hike at Table Rock.
Awaken the early bird in you and hit the trails for a unique perspective. Take a moonlit hike to the top of Table Rock, soak in the pre-dawn sky and be mesmerized as the sun ushers in the new day. For more info, click here.



Movie in the park.
Friday, Oct 28 is movie night at Sesquicentennial State Park and Casper, The Friendly Ghost will haunt the grounds starting at 7pm. It's the perfect treat for the whole family just in time for Halloween. Click here for more information.