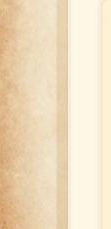 South Carolina's island connection.
Explore South Carolina's historical connection with Barbados during Barbados Comes (Back) to Charleston Sept. 1-4. The event recreates Bridgetown Market with a parade, food and more. Click here to learn more.



Fun at the Opera.
Greenville Light Opera Works presents The Mikado Sept. 8-10 at Centre Stage Theatre. The operetta brings to life the hilarious story of a love affair gone awry. To learn more, click here.



Artistic flashback.
SC Arts Commission and the SC State Museum take a look back at 18 artists from the Triennial exhibitions. TRIENNIAL Revisited runs thru Sept. 25 at 701 Center for Contemporary Art. To learn more, click here.


2011 Pawleys Island Festival of Music and Art
Enjoy 2 weeks of incredible talent. The 2011 Festival, being held at Brookgreen Gardens, announces the unbelievable sounds of Spyro Gyra, Kickin Grass Band, Ball in the House, David Osborne Trio, The Hit Men & so much more. Click here for more information.