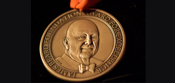 Charleston chefs, restaurants named James Beard semi-finalists.
With Charleston being known for its delightful culinary scene, it's no wonder a group of five chefs and restaurants are semi-finalists for the 2011 James Beard awards, one of the highest honors for professionals in the culinary industry. Click here to find out which ones made the cut.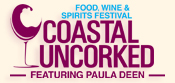 Coastal Uncorked
Paula Deen will host a cooking demonstration at the 2011 Coastal Uncorked Food, Wine & Spirits Festival in Myrtle Beach, May 8-15. The festival features a restaurant week, a wine tasting trolley tour, outdoor entertainment, a golf tournament and more. Get your tickets today!